What is Link Building & Why Is It Important For SEO?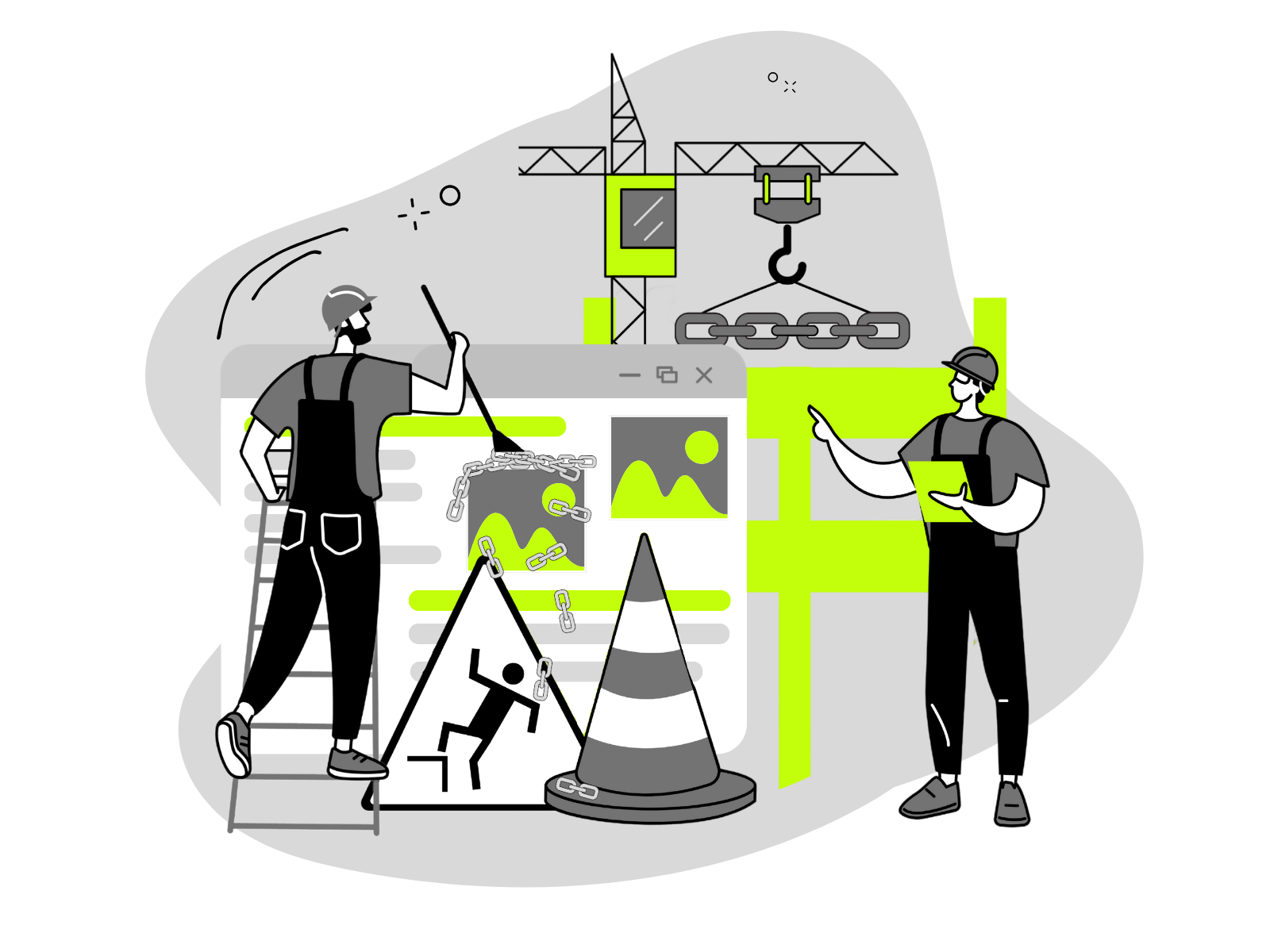 There perhaps isn't a single area of SEO as difficult to master, controversial, or highly debated as link building.
Everyone seems to have a different philosophy of it. Some ignore it and pray that good content is enough. Some spend 80-90% of their energy on it. What's become apparent as the years go on, is that despite what anyone says, building links is getting harder and harder to ignore.
Competition is rising rapidly in every industry.
In the detailed post below, you will learn everything you need to know to start building links today.
Check out this summary of our guide to link building:
What Is Link Building?
Link building is the conscious act of getting other websites to link to yours.
It's a practice done by both large and small companies, from the high tech startup trying to increase their slice of the market share pie, to your neighbor who wants to make a living off of their food blog.
You may be wondering why this seemingly arbitrary and potentially superficial metric of "more links" is held so highly by Google.
To understand this, you have to think back to the early days of the internet.
The whole idea, concept, and even the name, "link", was thought up back in the 1960s. A guy named Ted Nelson dreamt of an "electronic paper" where readers could pick their own adventure by navigating link after link.
It's called the World Wide Web for a reason. Consider each webpage ("hypertext") an intersection point in the spider web illustration on the left. A link ("hyperlink") is what bridges together each website and forms what we know as the internet today.
Links are an unshakable core philosophy of how the web works.
Bear in mind that while the importance of links has not changed, Google has very much improved upon its gauging of link quality.
Why is Link Building Important for SEO?
As we've gone over, links make up the internet.
This is great, however it still doesn't answer the question of why it matters in the eyes of Google.
Well, when you're building a search engine, you need a reliable way to gauge how popular a website is. The most time-tested way to do so is links! More specifically, the quantity and quality of links a site has.
Think of each link you get as a "vote" for your website.
But not all votes are treated equally! This is not a democracy.
If you get a link from your sister's recipe site, Google thinks "Ok, at least someone is linking to it". However, if you get a link from Time Magazine, Google is thinking "OH MAMA, this person must be doing something right to get that kind of link".
Learn The Lingo
I just gave you a very human idea of how Google ranks sites. However, Google's not a human! It's a computer program running on an unimaginably huge army of servers.
To rank a page by links, Google devised a metric called "PageRank".
It rates each page on your site from 0 to 10, based on links.
People are always debating about whether or not PageRank is still something that matters. However, it is still confirmed to be "one of their hundreds of ranking signals".
How Important Are Links?
During an official Google Q&A, it was revealed that backlinks are still the #1 most important ranking factor. I'm not going to leave you hanging. The other two factors were having great content (can't skip this part) and RankBrain but that's a story for another day.
I'll repeat that again. The #1 most important ranking factor, straight from the horse's mouth.
Not All Links Are Treated Equally
Previously, I gave the example of how Google would value a link from the Time Magazine website way more over, say, your sister's food blog.
But what if you linked to your site in the comments section of a Time Magazine article? What if you created a blog on Tumblr or Blogger (two massively popular sites) and linked to your site from there? What if you linked to your site on the most popular social network in the world, Facebook?
Well, before you get too excited, you should know that Google has gotten smart at sniffing out links that are created by the user rather than the company or organization themselves.
We're about to go over all of the different kinds of links and how Google values them.
Different Types of Links (3 Examples)
We have categorized links into 3 categories.
The Natural Category of Links
The first category of links we'll discuss are ones that are natural. These are also commonly referred to as "editorial links".
Here, you create a really interesting, valuable, newsworthy, or even controversial piece of content and many other bloggers naturally link to it.
You can still build an entire strategy around attracting more of these links. The simplest way is to think of the long-term or historical value of the content you create. For what reasons would someone link to it in the future?
The Outreach Category of Links
The "outreach" category is all about asking people for links. Whether you're getting people to link to your site for free, money, or some form of trading, it falls under this category. This even includes times you pay others to do the work of acquiring links for you.
The Self-Created Category of Links
There are many kinds of links that you can create yourself.
The most popular style is local business citations, where (if you are a local business), you can submit to many broad and niche business directories.
Having such a low barrier to entry means that these links are worth a little less in the eyes of Google so need to be supported by other strategies. Although they are still really useful and relevant so it falls under best practice. 
Follow vs NoFollow Links
When someone adds a link to their website, it is "dofollow" by default. However, they have the option to set it as "nofollow".
Why provide a nofollow? Well, it's an easy way for a webmaster to say "I do not officially endorse this website". In theory, it's a way to avoid passing any sort of SEO value to a site that we're linking to. However, topics like this are always nuanced. We'll discuss how a "nofollow" link may not be 100% worthless after all.
How to Check for Nofollow or DoFollow Links
The easiest way to check if a link is dofollow or nofollow is through our FREE tool called FATREL! It was created out of our own frustration as a link building company. We deal with hundreds of links on a daily basis and have to make sure each one is up to par for our clients.
DoFollow Links
I just wanted to provide a quick side note to let you know that there is no such thing as a "dofollow tag" or "dofollow attribute". When someone refers to a link that is "dofollow" all it means is a link that does not have a "rel=nofollow" attribute.
NoFollow Links. End of The World?
Well, the first thing you should do is politely negotiate with the website owner to see if they would be willing to change the link. This is really something that's good to be upfront with before you create the guest post.
If they still aren't willing to budge, you could try your best to come up with a suitable compromise—only dofollow'ing one of your links, giving your guest post extra promotion in order to attempt to at least drive some traffic from that article to your site, or even to add a dofollow link to your bio.
That last one is actually a compromise that works well with larger publications as they tend to have very strict rules about in-content links, but there are still hoops you could jump through.
Do Nofollow Links Matter?
Check out our video summarising why NoFollow links need to be a part of your SEO strategy:
First, put yourself in Google's shoes. It's your job to determine how authoritative a site is when ranking websites.
You have one site with a few dofollow links. They're mostly links from a handful of sites nobody has ever heard about.
Next, you have a site that totally doesn't have dofollow links. However, this person is a very talented CEO and has posted on Entrepreneur.com and Forbes. However, all of the links he received from those sites are nofollow.
In this simple case, it's common sense that site #2 is more authoritative despite having fewer dofollow links. Google is at liberty to judge nofollow links using their own intelligence, rather than just throwing down a blanket statement of "let's ignore all nofollows".
Now, that is just one common theory. If we look at statements that Google has made, they've specifically said that
"Links marked with these [nofollow for example] rel attributes will generally not be followed. Remember that the linked pages may be found through other means, such as sitemaps or links from other sites, and thus they may still be crawled."
I think the keyword here is "generally". "Generally" they won't follow nofollow links, but in what situations would they? Could nofollow links on large publications be a key time that they may do so?
Nofollow and dofollow links are both an important part of a healthy link profile.
Link Building Strategies (11 Examples)
Welcome to chapter 5! It's now time to get down to the nitty-gritty. We'll be going over several strategies you can put into action today to start getting links to roll in.
The first style of link building we'll be discussing is outreach link building. It's where most people prefer to start because it's the quickest way to see results.
Guest Posting
Ingredients:
Time or money to write guest posts, find relevant websites and send emails
A few articles under your belt to prove your competency as a writer
Optional but magically helpful: Industry experience that you can leverage as a reason for other sites to accept your guest post.
Doing guest posts is where I would recommend all beginners start out. If you have zero budget, it's completely free if you don't mind investing your time.
Also, it's a clear win-win for both you and the website owner. The owner gets free, great content. You get a backlink or two.
We offer a guest post service where our specialist outreach team will evaluate suitable opportunities and secure placements on your behalf. Check it out here!
Blogger Outreach
Google has had a complicated history with guest posting and clues seem to point at them not valuing a guest post link as much as one that is natural.
Blogger outreach is the solution to that problem.
The idea of blogger outreach is exactly the same as guest blogging, from you reaching out to a website all the way to them publishing an article you wrote.
The difference is found in the post itself. An article done under blogger outreach will not have the typical author bio or any information pointing back to you other than (obviously!) the link to your site.
Did you know that we offer a blogger outreach service? Check it out here.
Niche Edits
Niche edits boil down to reaching out to website owners in your niche or industry and asking if they'd link to your post in a relevant article of theirs.
It's simple in theory and has been around for quite a while. During your first attempt, you will notice that it has quite a low conversion rate.
There are a number of ways to improve your success. First of all, could you strengthen your position by making it a win-win situation? Can you update outdated information? Can you add pro-tips that enhance the article? Get creative with it.
Here's Emily to tell you more about niche edits and how to implement them within your strategy:
There are many online networks where journalists in every industry ask for opinions or quotes to include in their publications.
Agencies and brands that want to land quote style, elite backlinks that are requested by high tier news and media websites can use these networks to help position their clients as experts by providing answers to journalist's questions. Mixing these types of link mentions along with your existing link building strategy packs a big punch in the SERPS.
Building journalist links requires time, quick thinking and expertise. Competition can be fierce which makes striking the right notes with your pitch crucial!
We now offer an expert quotes links service in which we reach out to journalists in your niche for you! Take a look at this new service here.
Skyscraper Outreach
Skyscraper outreach was made MASSIVELY popular by the one and only Brian Dean. So much so that I (as well as just about every other website owner) receive constant outreach attempts in my inbox.
Just like niche edits, this strategy centers around asking website owners to link to your content.
Where it differs is what kinds of sites you reach out to.
Using one of the backlink analysis tools in Chapter 6, find a competitor's article that meets these criteria:
Has received many dofollow links
You can put together a better version of it
After figuring this out, craft an email convincing people to link out to your piece of content. This is a variation of a niche edit that could potentially increase your link building conversion rate.
Guestographic (Infographic) Outreach
Guestographic outreach is another branch of guest posting. You find an article on a relevant niche topic, you share your infographic and pitch on how it will enhance their article, and finally, offer to write a paragraph or two describing your graphic.
At FATJOE, we offer both infographic creation and infographic outreach.
Infographics are great for:
Drawing attention to short factual data points, ideally statistical
Explaining complex subjects in a very easy, non wordy, visual manner
Great for historical timelines or events which make use of data
Good for short instructional based diagrams like quick recipes
Not only do we offer an Infographic Design Service, we also offer an link building Infographic Outreach service which you can check out here.
Broken Link Building
Broken link building is the process of finding web pages that are no longer live, re-creating a resource that was similar and ideally better than that original and then reaching out to webmasters who used to link to the old broken resource to link to your new version.
This process however is both time-consuming and resource heavy. You'll need to produce content that is ideally superior than the original broken resource and then spend lots of time identifying who is linking to the broken resource and then outreaching to them however you can to discuss linking to your new resource.
Tools like Ahrefs, where you can enter a domain and search for broken links to article topics is a great way to speed up that process but another alternative people are turning to is Niche Edits which we mentioned earlier.
Niche edits is almost identical to broken link building. Check our service out here.
Content Syndication
Have you ever read an article on a major publication and you see the text, "Originally published on [insert site name]"?
The #1 issue you're probably thinking about is plagiarism. The key to avoiding penalties here is to post on reputable sites. Also, it's ideal to have your syndicated content include a rel=canonical back to your page. This verifies with Google that the original piece is located on your site.
The benefit of syndication is not only for SEO but also to get more eyeballs on your content by leveraging popular sites.
FATJOE offer a hassle-free, time-saving outreach content syndication service! Check it out here & contact our support team if you have any questions.
Local Business Citations
If you're a local business, creating citations is equivalent to pouring down cement first to build a strong foundation.
Building links for local businesses is hard! Therefore, you as well as most of your competitors will not have many links anyway—especially if creating ongoing content is not a viable option. Citations offer a safe way to bring both broad and targeted links to a local business's website.
Best of all, it doesn't involve all that much time and effort to get started. You can outsource all of your local citation creation work for a reasonable price.
Check out our Local Citation Building service with 100% manual submissions and a full submission report Click here to find out more.
Press Release Distribution
Press release distribution is the process of creating and circulating newsworthy announcements to journalists, online news outlets and the press.
It's no secret that PR has been a vital SEO tool for years.
Instead of going to journalists, this method encourages journalists to come to you.
It may involve less labor too. Instead of having reporters ask you one or more questions and you having to formulate quality responses, with this method, the reporters typically do all the writing. You do need to prepare the initial release, however, so if you're looking to get started with that, check out our press release writing guide here.
We can do your press release distribution for you! Check out our service where content is syndicated across 350+ news outlets & 100,000+ journalists.
Natural Link Building
"If you build it they will come" preach natural link builders.
This strategy is all about creating a resource that is just begging to be linked to.
Common types of link bait content include:
Controversial or provocative articles
Tools (example: Zillow's Mortgage Calculator)
REALLY good Infographics (And animated infographics. Example: Me Mechanical's How a Car Engine Works)
Link Building Metrics & Tools
Before we even get started with this section. Don't forget to check out our mega guide of 41 Free SEO tools. It seriously rocks!
There are three tools that SEO people gravitate towards based on both their needs and personal preferences. All 3 of these set the benchmarks for link metrics but all calculate the value using their own methods.
Ahrefs
Ahrefs is our favorite tool for SEO. Period.
It undebatably has the largest amount of backlink data on the market. (Which is incredibly impressive!) Ahrefs will be able to find backlinks that other tools miss.
Its two metrics are Domain Rank and URL Rank. (DR & UR)
Domain Rank (DR): This is a rating on a scale from 0 to 100 based on how authoritative Ahrefs judges a website to be.
URL Rank (UR): This is the same thing but instead of an entire website, it's a rating of a specific URL. For example, your privacy policy page might have a 0/100 score because who would ever link to such a page? Your viral blog post that got linked to by hundreds of sites might have a 50/100 score.
Moz (Formally SEO Moz)
Most people know of Moz through their tremendous free educational content. They are one of the first SEO tools created.
The big selling point of Moz, especially to SEO newbies is their free tier. The other two tools don't have free tiers at all (at least not publicly advertised ones).
Their two most powerful free resources in my opinion are their Mozbar and Open Site Explorer.
Both allow you to view key authority metrics of a domain. You'll learn how to do this in a brief moment.
Moz's two main metrics are Domain Authority (DA) and Page Authority (PA).
Both are similar to Ahrefs' metrics, however it uses a different algorithm to calculate the score.
You'll see DA and PA referred to a lot more in the SEO world as they are more commonly used metrics to value a website's link authority.
SEMRush
SEMRush is a tool that has near identical features to Ahrefs. They do not have as much backlink data as Ahrefs unfortunately.
SEMRush is known to be a better tool for paid traffic data, so if that is an area that is important to you it's something to consider.
Another consideration is pricing. They both start at $99. Ahrefs can be quite stingy on what features you get for its price. With SEMRush there's a bit more leniency. For example, on SEMRush, you can track the position changes of up to 500 keywords every day. With Ahrefs, you can only track up to 500…every week.
SEMRush uses a scoring metric called Authority Score.
Instead of creating two different metrics like Ahrefs and Moz, SEMRush choose to create a single metric. It scores a domain or URL on a scale of 1 to 100 based on quantity and quality of backlinks among several other factors.
How To Track Link Building Success
There are a number of things you might consider as link building success. Some people get totally obsessed with metrics whilst others might value the relevancy more over metrics.
We think that as a high level overview you should track link building success based on the following 4 things:
The volume of links you are getting
The metrics of the websites you are receiving links from
Improvements in your keyword rankings
Organic traffic growth
The first 2 points are directly looking at success based on the links you receive whilst the last 2 are points that actually really matter. Of course, you cannot attribute only links to improvements in rankings or organic traffic but they play a huge part as one of the biggest ranking signals in Google's algorithm.
Keyword Rank Tracking is probably the most common method used to track SEO and Link Building success and here's why:
Ranking higher on search results usually means more visibility and traffic
Ranking positions can move drastically when you apply onsite changes and receive links
Ranking positions can change daily and an upward trend over time could be attributed to link building success
To check and track keyword ranking positions on the move, you should try FATRANK our free rank tracker.
Whilst FATRANK is great for quick checks on the fly or to have on your mobile to track rankings on the move, there are more powerful desktop ranking tools that will check your rankings automatically and plot the data into a chart over time.
We spoke about Ahrefs and SEMRush earlier and both of these softwares have rank-tracking built in.
We personally use Ahrefs Rank Tracker to track our rankings here at FATJOE. In addition to tracking individual keywords like in the image below, it also gives you an overall graph, combining all of your rankings.
Link Building Myths Debunked
Myth: You Don't Need Links to Rank Highly
Reality: You pretty much do.
Yes, it is true. There are certain keywords out there that you can rank without worrying about banking backlinks. However, they're likely not that competitive for a reason too.
Any keyword over 500 searches per month these days (especially if it is a commercial intent keyword) people crumble over it like never seen before. Gone are the days where the people competing for SERPs were solo bloggers. We're going against companies and startups with endless piles of content marketing cash to burn.
Even the affiliate marketing world is cut-throat. Just read The War to Sell You a Mattress for tales of sabotage, corruption, and angry corporations.
Myth: Asking for a Link is Spammy
Reality: It's not.
Asking for a link can be deemed spammy (Just take a peek at my email inbox on every given day) but there is no reason it has to be.
As you begin your link outreach journey… you're probably going to come across as a link-greedy spammer. But it's a learning experience. The more you outreach, the more you'll understand how other webmasters think. The more you'll be able to form win-win situations and form relationships that will surely benefit you time and time again.
Myth: Too Many Links will lead to a Penalty
Reality: Natural Viral Distribution is ok.
The last thing you want to do is harm your business. Know that link building done over time is perfectly safe. Obviously having your site jump from zero to 10,000 links in a single day is a big red flag. However, if you're accumulating links that fast there's no way you were doing white hat strategies in the first place.
Myth: Internal Links Don't Help You Rank
Reality: They do.
Internal links do a few things.
They allow your pages to be crawled more frequently
They vastly improve the navigation and discoverability of content on your website
They pass PageRank! As Google has stated: "The number of internal links pointing to a page is a signal to search engines about the relative importance of that page."
Myth: Non Relevant Links Don't Help You Rank
Reality: Relevance is great, but a quality website is a quality website.
Scenarios:
Sports blog links to one of your food recipes because the Super Bowl is coming up
Meditation blog links to your article on buying headphones
Dog care blog links to your article on manufacturing (because they were discussing toy safety)
All of those examples are relevant in context—the current article topic they are writing—but not relevant in the slightest when it comes to a niche/industry level.
Your links should make sense in context, but it's ok to get links far and wide outside your niche.
Other Common Questions About Link Building
What is link building and how it works?
Link building is the conscious act of getting other websites to link to yours. Having many high quality links to your content is a major ranking signal for search engines. The search engines crawl your site, checking for links. The more quality links you have over your competitors, the more trustworthy the search engines consider your site to be, and the better your article will rank.
What are the benefits of link building?
Search engines need a reliable way to gauge how popular a website is. The most time-tested way to do so is links! More specifically, the quantity and quality of links a site has.
If you get a link from your sister's small recipe site, Google thinks "Ok, at least someone is linking to it". However, if you get a link from Time Magazine, Google is thinking "OH MAMA, this person must be doing something right to get that kind of link".
Does link building still work in 2020?
The short answer is yes. Backlinks are still the most critical factor when it comes to organic ranking in search results. Although link building has had a wild and complicated past, Google continues to evolve its crawlers to view link building as a crucial ranking factor.
How do I build links to my website?
Follow any of the strategies in our guide above to build links to your website. We recommend combining a variety of different techniques to create.
What is link building in off-page SEO?
Off Page SEO refers to any activity you do to optimise your content or website outside of your website. This includes asking for links on other website, producing content for other websites and ensuring that your data is consistently available on citations and databases among other strategies.
2 Bonus Link Building Tips
Link Reclamation
Here's a strategy that doesn't get talked about enough!
The idea of it is to find broken links pointing to your site as well as brand misspellings. Basically anywhere that people have linked to your site incorrectly.
Once you have identified these, you have to fix what you can on your end and then reach out to the other sites making the mistake to get it fixed.
News Jacking
We've already talked about getting links through press releases. However, there is one more golden strategy.
You're going to have to be fast at the draw.
This strategy does not breed winners to those who are slow and meticulous with their marketing execution.
The gist:
Breaking news happens
Early on before the news cycle reaches its peak, write an opinion piece on the event
If reporters find your take interesting, they will cite it in their next article.
Easier said than done, right?
Monitor Google Trends, Google News, and Twitter Trends like a hawk. Add major news sites to your feed reader of choice and see if you can set up a filter to only check results for your industry.
Summary
Link building is mystical at first, frustrating in the middle, and a gift that keeps on giving in the end.
If your first campaign is not a success, keep on trying! You'll receive many nos but that yes is right around the corner.
Daniel Trick
Head of Content
Become a Pro at
SEO
Join 65,000 others and learn the secrets to SEO success with our weekly blog posts.