Website Copywriting Service On-Demand.
Professional UK & US writers
100% unique, high quality content
Order Now
250
500
750
1000
1500
2000
2500
3000
3500
4000
Choose number of pages
0 Page(s)
3 ☆☆☆ Rated Writers

Basic Subject Research

Content Only

UK & US Copywriters

Choose Up To 4,000 Words
Checked by Grammarly

Checked by Copyscape

1 Click Revision Request

Downloadable Doc Links

Track Orders in Dashboard

Images
🔥 POPULAR
4+ ☆☆☆☆ Rated Writers

Thorough Subject Research

Surfer SEO Optimised

Inc Royalty Free Images

UK & US Copywriters

Choose Up To 4,000 Words

Choose Favorite Writers

Includes Meta Description

Formatted Ready to Publish
Checked by Grammarly

Checked by Copyscape

1 Click Revision Request

Downloadable Doc Links

Track Orders in Dashboard
Express Delivery Available at Checkout – 2 Day Delivery is Available on up to 100 Pages
How Website Copywriting Works
Simply click 'Order', choose the content length to meet your needs, complete your project details and click 'Confirm'.
We'll allocate your project to the best-suited copywriter on our team. They'll draft professionally written web pages tailored to your brief.
Once complete, you'll be able to view and download a copy of the content from your dashboard with revisions included.
Website Copywriting Benefits
Work with UK & US Writers
With 100+ writers we can create quality website copy in UK and U.S. English.
Optimized Content
We'll draft compelling content users and search engines will love.
100% White Label
Every page of content created is 100% white label making them client-ready.
Fast Turnaround
We can complete small content projects in just 48 hours.
SMALL BUSINESS BONFIRE
'Great writers who deliver high-quality content'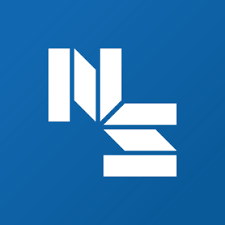 NEAL SCHAFFER
'Content... expertly optimized for SEO'
ADAM VIA TRUSTPILOT
'Highest quality... efficiency is second to none'
Completely risk free
Money Back Guarantee
We pride ourselves on offering the most scalable and cost-effective copywriting services, which is why agencies switch to us every day. In fact, we believe in our service so much that we're prepared to make your first order completely risk free. Place an order for up to 10 pages and if you're not totally satisfied, we'll give you all of your money back. No questions asked, no hard feelings.
Questions? Check Out Our FAQs
What is Website Copywriting?
Website copywriting is the process of writing targeted promotional content for service pages, landing pages, category pages, and everything in between. Creating compelling website copy can help to attract visitors to your website and persuade them to convert.
Our copywriting services can be used to create completely new pages for your website or to give your existing content a much-needed refresh.
Taking your project brief and target keywords into account, our experienced writers will create bespoke, SEO-friendly content to take your digital marketing strategy to the next level.
Why use a professional website copywriting service?
Outsourcing the creation of your website copy can be hugely beneficial as not only will it save you time, but you'll also receive quality web copy that is written by someone that isn't too close to your business, services, or products. This means you'll get a fresh perspective every time.
Professional copywriters also specialize in creating compelling copy to engage and persuade potential customers, which is exactly what you need if you want your target audience to move through your sales process and convert. Creating website copy with a consistent brand voice also helps to build credibility and trust.
With our Website Copywriting Services, you can rest assured that your content will be error-free, tailored to your tone of voice, and focus on readability. Based on the Project Brief provided, we'll also deliver SEO copy to improve website rankings and drive organic traffic. Rest assured, there will be no keyword stuffing. We focus only on delivering content that both users and search engines will love.
Why is website content important?
Getting your website content right is hugely important when it comes to digital marketing. Not only can the quality of your written content increase your rankings in search engine results, but it can also build authority and trust, drive traffic and ultimately help to convert website visitors into customers.
Producing content with a clear message that speaks directly to your target audience can also lead to users making more informed decisions, whether that's making a purchase, submitting an inquiry, or sharing your brand elsewhere online.
What page types do you cover?
Our copywriting service is perfect for creating effective copy that can be used for your Homepage, Service pages, About Us pages, or any other landing page, no matter what the subject matter. Our services are regularly used for improving existing web pages or for drafting content for a completely new set of pages.
Our copywriting team can also write Blog Posts and Product Descriptions too, covering all your content marketing needs.
Do you provide SEO copywriting?
Yes! Our team of carefully selected writers are highly experienced when it comes to drafting copy to enhance your on-page SEO.
When submitting your order, simply provide a list of suggested target keywords, and we'll do the rest. Our writers will carry out industry research around your topic to deliver unique, high-quality content that search engines and users will love. With our Pro Website Copywriting Services, we'll also draft a ready-to-publish, optimized meta description too.
Can you optimise web content for Surfer SEO?
We offer Surfer SEO optimization on Pro Copywriting orders only.
To qualify, please provide us with your Surfer SEO Content Creator Link. This can be pasted into the Project Brief on the order form.
The brief will be passed on to your writer, who will aim to achieve a score of 80+. This will be dependent on several factors, including if the word count ordered sits within the recommended limits from Surfer SEO.
Once complete, we'll then share the content with you in a downloadable online word-based document.
Do you include unlimited revisions?
Of course. Across all our copywriting services, you'll get unlimited revisions. Once a project is marked as complete, you'll have 10 days to make any amendments you like. From within your dashboard, you can request changes by clicking the 'Request Amendments' button once a page is complete. We'll need details of the required changes, which will go directly back to your writer. They will then get to work on the edits and re-submit the project within 2 days.
How do I know the writer will include the right information?
During the order process, we ask you to submit a project brief. This is your opportunity to provide us with as much information as possible, including your preferred style, tone of voice, target audience, grammatical person, and any relevant keywords to target.
How many orders can you handle?
From the system, as many as you need! Our copywriting services are completely scalable. We write hundreds of pages of content every day, 7 days a week, and almost 365 days a year!
How long will my orders take?
We can deliver up to 100 pages of web copy in as little as 48 hours with our express delivery option. Standard delivery is 4 days.
Orders for over 100 pieces of content will have a 10-day standard turnaround time and a 5-day express turnaround.
Do you write product descriptions?
Yes! As part of our SEO writing services, we also offer a Product Description Writing Service for Ecommerce sites and Amazon. Whether you require a small number of descriptions or hundreds, we can write HTML-formatted descriptions, complete with optimized titles and meta descriptions.
What format do you send the content in?
We send completed projects in a Google Doc. You can then download the content in any format you need or simply copy and paste it into your website CMS.
What is the difference between your Pro and Basic Website Copywriting Service?
Pro Website Copywriting projects are assigned to only 4 & 5-star writers, whereas Basic projects are allocated to any available writers rated up to 3 stars. With our Pro copywriting services, you also get more industry research, rich media, links to relevant sources where appropriate, and a ready-to-publish meta description. You'll also be able to request your favorite writers, meaning more continuity for your projects.
How are writers rated?
You, our clients, rate our in-house team. You have the freedom to rate every piece of completed content between 1 and 5 stars. We determine our best 4 & 5-star writers for our web copywriting services from these ratings.
How do I select my favorite writer?
Once you have a Pro project completed, your dashboard will tell you who created your web copy. You'll then be able to order directly from that writer in the future by clicking the link underneath their name. This is a great way to work with a select number of copywriters to ensure continuity for your brand and content strategy.
What our customers think.
95%
of customers that buy from this merchant give them a 4 or 5-star rating
Ready to place your Website Copywriting order?
Experts
Skilled at research & writing
100% human
UK & US native writers
Order Now