9 Outreach Hacks + 1000 Guest Post Sites (Updated for 2022)
*Updated 2022*
Outreaching to bloggers and pitching guest posts can be time-consuming, laborious and sometimes a logistical nightmare when you're trying to do it at scale which is why our Blogger Outreach Service is so popular.
Some guest post outreach specialists create content first, then outreach to bloggers and try and tempt them to publish that particular piece, others like us may take the route of building a relationship first discussing the great content they already have and work out ways we can collaborate with them on future content projects.
Whichever way you approach it, there is a common problem of finding and connecting to lots of bloggers in your target audience and niche.
This post is designed to give you a great insight and some fresh ideas on where to find all those guest blogging opportunities.
Before we get started, here's a little gift for you:

This is list of 1000+ guest post websites that accept guest posts and articles, complete with SEO metrics, emails (or contact form URLs). Just enter your email below to get this guest posting sites list.
Blog Directories & Blog Search Engines
There are a number of blog outreach search engines and blog directories where bloggers can add their website.
These are just a few of them but they allow you to find blogs easily within categories and sub-categories in just a few clicks.
It's then a case of extracting them and filtering them out to match your quality metrics. Ton's of guest post opportunities!

Some Examples of Blog Directories and Blog Search Engines:
There are a lot more of these. Just Google 'blog directory'.
Utilise Facebook, Instagram and Twitter
Using social media channels such as Facebook, Instagram and Twitter can help you tap into new worlds of unexplored blogger territory.
Twitter & Instagram
Use hashtags to find bloggers, like the following:
You'll find more and more as you explore deep into the hashtag searches. Keep a hashtag swipe file handy ready for when you want to outreach to more.
Facebook
In Facebook, it is all about finding blogger groups, joining them, and connecting with relevant bloggers.
They can be found by simple searches. Here are some example groups:
Story and Blog Aggregators
Just like blog directories and blog search engines, blog aggregators can be a great source of outreach opportunities searchable by categories and latest posts.
Some Examples of Story and Blog Aggregators:
Badges, Banners & Communities
When you find good blogs to approach you'll find an awful lot of them are part of really close-knit blogging communities.
They love to shout about them so they'll usually link out to the main community site via badges, banners or links in their blog sidebar.
For example, take this mom blog here Sweet Miles. If you scroll down a little you'll see on the right she is displaying a banner for Top 60 Mom Blogger.
Those sites are a great way to find even more outreach opportunities.
Here are some more examples of Blogger Communities:
There's an even quicker way to find blog communities by using Google's Image search function and using key phrases like 'Mom Blogger Badge'. This will reveal tons of blogger badge images for various communities.
Check Blog Comments
Lots of bloggers, especially those who partake in blogging communities tend to comment on each other's blogs.
Not only do they love to share, discuss and comment on other blogs but they also do this to build their own audience and traffic. This is a good thing for us because not only does it tell us a blog is active but it also allows us to find and connect with other like-minded bloggers in the same industry.
Next time you come across an active blog, take a look at their blog comments and just see how many other opportunities you can find 🙂

Check Inbound Links to Blogs
To be honest, this is a little follow on from Hack #3 and #4 above.
Bloggers in communities love to share, discuss, comment and even link to each others blogs.
The easiest way to find more opportunities is to run their site through your favourite backlink checker and hey presto you'll find even more opportunities from other bloggers in the same niche.
Check Inbound Links to Competitors
Investigating the backlinks of high ranking competitors can present you with some nice outreach opportunities.
To do this, investigate the blogs linking to competitors and find out why they are linking.
Is it a review? Is it a recommendation of a service/product? The chances are if they are linking to/reviewing your competitors; they will link to/review you too.
See below a screenshot of worldsim.com's backlinks (no affiliation) using AHREFS. Upon a quick glance, I can see they have a fair few blogs linking to them. If I were doing outreach for this company, I would add these to my list outreach too.

Just Google It (Using Clever Search Queries)
A lot of savvy bloggers are very forthcoming about their willingness to receive and review products, place advertisements or accept writing opportunities.
This is very 'outreach 101' but there may be some terms in the list below you haven't thought of searching.
Note the word 'blog' added to most of the search terms below. This separates the larger, more corporate online publications that offer advertising opportunities.
"Write For Us" + [niche]
"PR Friendly" blog + [niche]
"disclosure policy" blog + [niche]
"Advertising" blog + [niche]
"product review" blog + [niche]
"guest post" + [niche]
Bonus Tip: Get these opportunities delivered to your inbox, daily!
Use Google Alerts to have Google send YOU guest blogging opportunities daily, using the search queries above.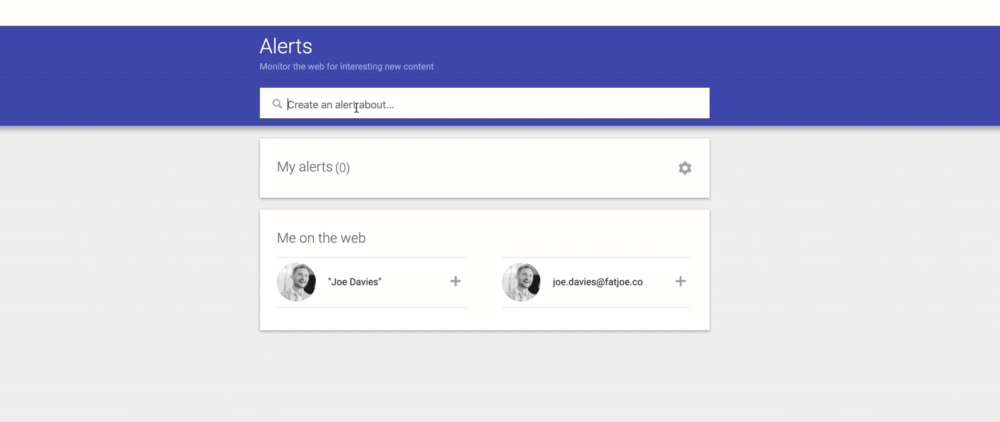 Paid For Crowdsourced Services
Firstly don't confuse these with the old guest blogging community services like My Blog Guest, Post Joint, Guestr and so on.
Those sites were effectively a portal for bloggers to advertise either the opportunity to exchange guest posts and links or even the opportunity to publish on their site for money.
These sites I'm mentioning here are effectively marketing software and communications companies that allow you to find and connect to bloggers, journalists, and social influencers.
Some of their data is crowdsourced, and some of it is indexed from the web based on blog characteristics and metrics.
It's a great starting platform to scour for placement opportunities however it can be very expensive costing thousands of dollars per month.
BONUS Hack – Scrape long lists of links with 'Klipper'
When we're doing outreach, we often find we need to save long lists of links from blog directory categories. This chrome extension called Klipper has saved us loads of time.
You can drag a selection around the links you want to 'klip' and you'll get it in a CSV. Check it out!
Have any more hacks?
Just email them over to via our contact us page and we may feature them in this post 😉
Latest Articles