Local SEO Guide: Find Your Way To Better Rankings In 2023
Local SEO is vital for businesses looking to up their conversion game!
When you're trying to find a restaurant within 10 minutes of your home, do you Google it?
If you want to check whether your local supermarket is open, or find the number of a lawyer that specialises in regional law, do you Google it?
If the answer is yes, you're not alone!
46% of all Google searches are looking for local information.
And it's not just Google. All search engines want to connect customers to local businesses, which is why they all offer a platform that shows users relevant results for their current geographic location.
They know, for instance, that people don't want to travel halfway across the country just to grab a pizza. Users need reasonable and relevant options that are close by.
If local businesses can garner visibility when local customers type in relevant keywords, they can potentially get an edge over the competition.
Our local SEO guide will take you through everything you need to know to optimize your business for local SEO.
What Is Local SEO?
So, what is Local SEO?
Sometimes called local search marketing, Local SEO is the practice of getting your pages, products, and services to rank higher in search results including geographically specific keywords, like London or New York.
Local SEO is fundamentally different from regular, generic search engine optimization.
With regular SEO, the aim of the game is to appeal to a general audience, irrespective of time and place. You'd choose a set of keywords and aim to rank for them by building links, creating content and pushing content across your social media accounts, regardless of your customer's location.
Local SEO, though, is different.
Instead of trying to appeal to a general audience, you're trying to get them to use your services based on where they are right now.
For example, if a user searches for "kebab shop near me", search engines provide users with nearby hits, both in regular search and on map apps, providing that you have your location settings turned on.

The Evolution of Local SEO
Google hasn't always appreciated the importance of local searches. Over time, it evolved to acknowledge user intent as it noticed that many searches had geographic content.
In 2004, we saw the release of Google Local, a service that offered maps, directions, and neighborhood listings natively on the platform. By 2005, the company combined maps and directions services with satellite views and SMS driving instructions.
Over the years, the service continued to evolve to eventually enable smartphone users to get directions to a local business with just a couple of clicks on their Maps app.
By 2018, local search was central to Google's business model. The search giant knew that being able to search and navigate to local businesses provided its users with profound utility.
Only in 2019 did Google implement a massive Google My Business update, which affected any business that wasn't correctly optimized for local SEO. It is clear that the search engine giant has its eye on the Local SEO scene, and will continue to develop its platform to improve the experience for local customers.
Why Is Local SEO Important?
Many businesses rely on the local community for their customers. Hairdressers, car mechanics, and restaurants all know that their clients are exclusively people who are close by. This alone proves that local SEO is a necessity. There's no point in local companies burning precious marketing dollars appealing to users who live hundreds of miles away. It only makes sense to target relevant prospects in the immediate area.
Optimizing for Local SEO signals to Google that your firm can cater to the needs of local users, thereby pushing you up the ranks and increasing visibility. Local SEO also helps you target people who are thinking of buying right now, dramatically improving your conversion rate. Winner, winner!
Google further enhances the opportunity to become more visible with handy features, only available when a user searches with local intent. The Maps sidebar, for example. This handy UI feature displays contact information and publicly posted reviews, making it easy for a user to find the information they need as quickly as possible.
If optimized correctly, features like these can make your businesses more visible to users, emphasizing the importance of local SEO for businesses.
When you actively optimize your business on Google, Bing, Apple Maps, and more, your company immediately ceases being a lone hyperlink in a sea of search results and turns into something far more accessible. Users get a feature-rich experience, making you way more clickable.
Interesting Stats
If that hasn't got you convinced, check out these impressive local SEO stats!
According to a Google and Ipsos MediaCT study:
4 out of 5 consumers use search engines to find local information.
50% of smartphone users search for business hours and look for directions to the local store specifically.
Meanwhile, on computers and tablets, 45% use local search to find out whether a product or service they want is available at a local store.
According to this same study, it gets even better for businesses:
50% of users visit a store within 24 hours of searching for it on their smartphone.
18% of local searches via smartphones led to a purchase, compared to just 7% of non-local searches.
These mind-melting figures alone prove that local intent is a critical factor driving conversions. However, despite the benefits, a lot of local companies fail to capitalize on the opportunity.
We can't stress enough the importance of making this information readily available to potential customers. If you don't, you risk missing out!
Local vs Nationwide
Beyond targeting local customers, local search can also help independent brick-and-mortar businesses compete against nationwide online rivals.
From 4,500 people surveyed, Google found that 30% of people would prefer to purchase in-person instead of online if they knew they were close to a store. A further 35% said that they'd willingly part with their cash if they knew they could get the product they wanted quicker.
So as well as driving traffic to your website, appearing prominently in search results could help increase physical footfall to your local store, too!
How Does Local SEO Work?
As mentioned, local SEO is a fundamentally different animal from generic SEO.
Google's primary ranking factor for local search is the physical location of the user. In other words, it shows results depending on where it thinks a person is right now.
On desktops and notebooks, it bases results on the location implied by the IP address. On smartphones, it uses GPS location.
Google's local SEO algorithm (and that of other search engines like Bing and Yahoo!), centers on three pillars: proximity (which we've already discussed), relevance, and prominence.
Proximity Importance
In 2016, Google officially announced that user location was the most important ranking signal for local search as part of its "Possum" update. Since then, it has doubled down on proximity, with its huge update in 2019 that prioritized firms in the same zip code as the user. After it went live, some businesses noticed a dramatic fall in organic traffic from areas outside their immediate vicinity.
Local Relevance
Local relevance works similarly to regular search. Google does a good job of figuring out which business pages match the user's keywords best, using a bunch of on and off-page signals.
These include:
Meta tags and descriptions
Title tags, alt text & URL structure
Citation consistency
Google My Business details
NAP consistency
Citation quality
DA
Online reviews
Keywords
And more!
This list may seem daunting, but what you need to remember is that relevance is key!
If you have completed all of the above, but the information doesn't consistently link to your users' location, it's an ultimately pointless exercise.
One of the simplest and often most overlooked ranking signals is Google My Business. Companies can tell Google their business category and more via their Google My Business account. It's Google's way of giving businesses the opportunity to jump up and down with a big red flag shouting 'I'm Here!'. But we'll get more into that a little later.
Prominence
Prominence is the word that search engines use to describe how well your brand stands out from the rest. For example, if you operate an award-winning, multi-Michelin-starred restaurant, you'll likely stand out more than the local chip van with terrible reviews.
When customers rock up to a world-class restaurant, they expect a world-class meal. When they order from that local chip van, they may be taking their chances.
Google uses reviews to dictate 'prominence' because it believes better-rated brands offer users superior experiences. Makes sense, right?
Snack Pack Results
When users type in a keyword with local intent, Google provides them with an information box that includes the business's review score, price level, type of service, address and opening hours, all neatly sat within the 'Snack Pack' results.
Here's what users see when they type in "pizza restaurant in London," for example:
Generally, Google will spit back various results depending on the intent of the user. Sometimes, it'll display specific businesses. Other times, it'll also forward users with review websites as in the example above, particularly if it thinks they're in an early stage of the buying journey.
Note how Google only displays three results in the 'snack pack' results above. In most cases, more than three businesses are chasing local keywords. So, if you want to get eyes on your brand, a solid local search marketing strategy is imperative.
Knowledge Panels & Answer Boxes
When a search term is more specific to include the business name, Google will display the results in a knowledge panel.
A knowledge panel is a large box to the right of the screen which shows all the information the user may need to know about that particular business.
In this example, we asked Google for the opening times of a specific business. You'll see that an answer box provides the exact answer to the search query, while the knowledge panel provides the answer and more.
Google uses business-provided data to enhance the user experience. It knows that it can delight users by displaying it front and centre, so it does.
(Inter)National SEO vs Local SEO (The Difference)
Local SEO is the practice of trying to get your pages to rank well for related searches with "local intent." So, if a user searches for "pizza restaurants in London," it makes sense for Google to show nearby locations, not results for Mogadishu. Ultimately, it's all about location.
However, if there's no local intent, then Google will simply provide the user with the most prominent, relevant and authoritative content it can find. Proximity drops out of the picture, signaling a standard search. Normal SEO makes a lot of sense for internet businesses wanting to drive traffic to a website or an online store.
So, here's what happens when we search for a generic product keyword with no local intent, like "TV set". This search yields global results when typed into the search box.

In this instance, the importance of local SEO is minimal because the user can order a TV from anywhere with virtually no friction.
The differences in the search results displayed informs your local SEO strategy.
Regular SEO lets you rank higher for keywords that do not indicate local intent. You get access to a broader audience, but there's more competition.
Local SEO, on the other hand, is often less competitive (depending on where you are, of course) and provides a smaller, more captivated audience.
The reason for this is simple: local search queries tend to embody more commercially-valuable user intent. As we noted above, conversion rates are higher for local searches than for their non-local counterparts.
So when somebody types in "mechanic near me," there's a jolly good chance they're looking to spend money, right now. You don't often get that kind of immediacy when location isn't a factor. The aim with local search is to be the first business they see once they hit that 'search' button!
Who Benefits From Local SEO?
Using local SEO successfully is rocket fuel for local businesses. As we've already covered, it helps drive purchasing online and increases footfall in brick-and-mortar premises, whether customers live in the local area, or are just visiting.
For all those businesses that rely on the local community, such as hair salons, car mechanics, and restaurants, a local SEO strategy is a necessity. The only way they can get new customers through the door is by promoting their businesses within the immediate area.
We know that Google's local SEO platform is extensive. It offers up the critical information users need to find the best local businesses to satisfy their needs. Local searches bring back the regular search bar, as well as map search and full navigation integration. Users can view the location of local businesses and quickly see which are closest to their current position.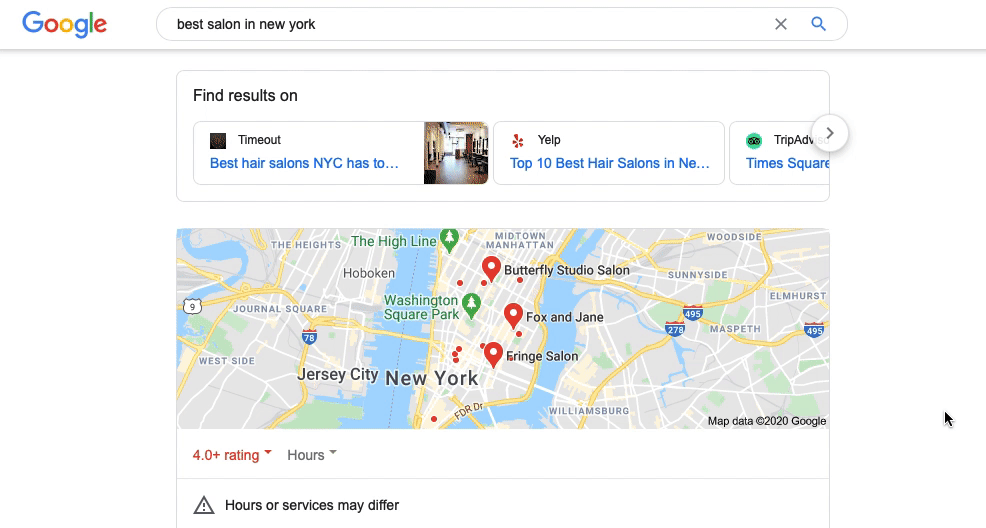 The results are pretty similar for Bing, too!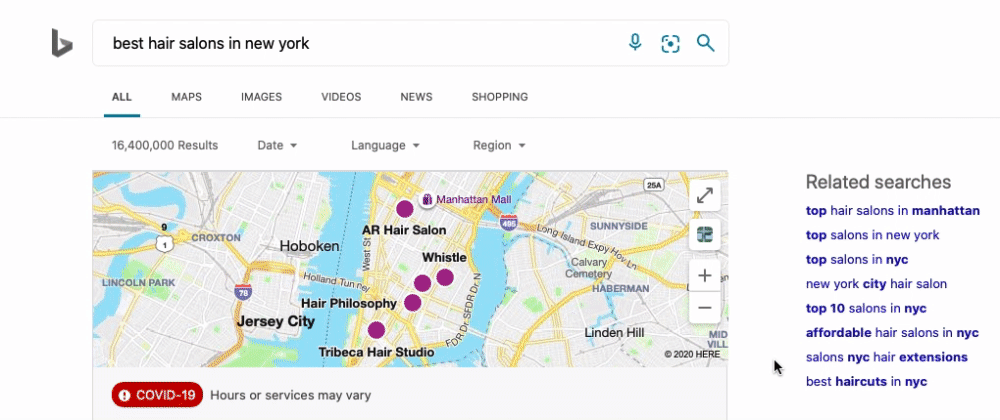 Compared with traditional marketing tactics, local SEO provides increased functionality AND visibility. Every one of the many local search users can find directions or make calls instantly from their mobile devices.
Hello, conversions!
The goal is to make sure that it's your business at the top of that list.
If you're a restaurant, for example, your business will benefit from developing a local SEO strategy, primarily due to consumer behaviour. Meals out are something people do on a whim or when visiting a new place. Potential customers want something quick, accessible, and that reflects their taste. All the information they need and more can be provided in Google's handy search results box, provided that your business details are there for the search engine to display!
How To Do Local SEO
Now let's get into the practical part: understanding what you need to do in order to optimise your website for Local SEO.
Understand Your Keywords
As a savvy owner, you understand the importance of keyword research for SEO and how it impacts your standing on the organic SERPs.
Now, what about Local SEO?
Google's algorithm appears to have god-like abilities to tease out local intent from seemingly unrelated queries. But even so, you'll only benefit if you choose to focus on keywords directly related to the kinds of searches people use when looking for services nearby.
There are some super quick ways of researching the most relevant local SEO keywords for your business.
Google Autocomplete will show you the most popular search terms for your services. Simply type the first part of your keyword into Google search and eye-ball the autocomplete suggestions.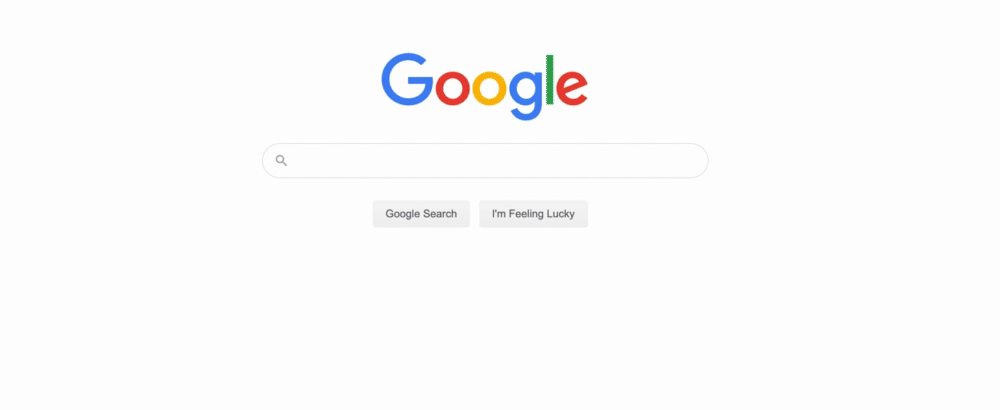 Below, we've categorised keywords based around 4 fundamental areas of local SEO:
Opening Times (Keywords)
Let's say a user is looking for a doner kebab take-out on a Friday night and wants to know more information about the opening times of a local shop.
Most likely, they'll choose a natural language search query such as, "What time does ABC Barbeque close?" or "ABC Barbeque's opening hours." Google will then return the results in either a business box (if there are multiple locations), or a Knowledge Panel, along with a quick answer box for direct queries.
These answers are drawn from Google My Business and are supported by the same opening hours being posted across the internet through local citations and other references.
If a customer is directly searching for your business and they aren't able to find the answer, they'll likely go somewhere else.
Phone Number (Keywords)
Local users may also want to call up ABC Barbeque to order their food by phone. IN this case, they'll likely type search queries such as "ABC Barbeque phone numbers" or "what is ABC Barbeque's phone number?". Google will then display the number they need to call in an answer box and/or knowledge panel, as before.
If the search engine can't find a definitive number, it will provide the map business box with 3 options. ABC Barbeque would appear with its various locations or competitors.
This is what you want to avoid. There's an opportunity here for your business to be surrounded by competitors when you have the opportunity to be the only result!
Personalised Location (Keywords)
Nowadays, most of us expect search engines to know our location. Even users who were worried about security now have their location or GPS settings enabled on their mobile devices. Thanks to the introduction of GDPR. These 4 letters may strike fear into the hearts of most marketers, but many users now feel more confident in the assumption that their data is secure.
These people are appreciating that search engines can offer more personalisation by quickly providing the information they need. Whilst, it allows marketers to reach potential customers during those small moments when their purchase intent is at its peak!
Some users will do location-related searches, like "mechanic near me". As a local business, the "near me" part should form part of your local SEO strategy. Other related examples include "close by", "in my area" and "within a mile".
The great news is that Google in particular sorts the rankings for 'near me' searches based on your Google My Business information. We'll show you how to optimise Google My Business a little later on.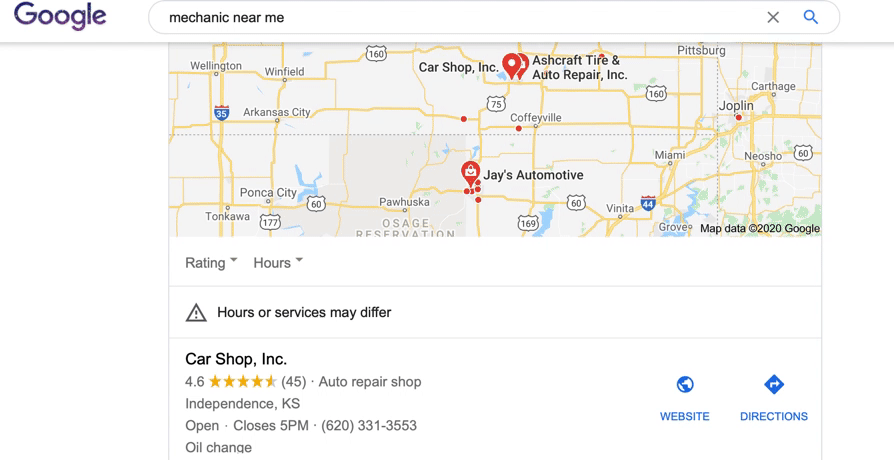 You should also add schema markup to each page on your website that includes NAP data. Schema markup is particularly useful to users as it fills gaps and adds real time information, such as holiday and weekend opening hours. Here's everything you need to know about schema markup.
Service In Locations (SILs) Keywords
Your local SEO checklist should also include building a list of keywords that relate to the locations in which you operate. These are called SILs. SILs are possibly the most obvious keywords for you to choose to target.
Simply make a list of all the products or services you offer, alongside the locations where you offer them and you're sorted!
Here are some examples:
Kebab shop in Leeds
Plumber in Sheffield
Surgery in Llanfairpwllgwyngyll
If you're located in a small town and you realise that the search volumes for the location you're in are relatively low, try searching for keywords related to the closest major town or city. You could even target your state/county if your customer base stretches that far.
Tools such as Google's Keyword Planner and SEMrush can provide you plenty of guidance. In addition, this Bulk Keyword Generator is incredibly helpful to play around with.

You should also peek at your competitor's efforts and don't be afraid to target keywords and phrases that are working for them.
How, you ask?
Copy and paste one of their web URLs into the Google Keyword Planner and viola, you see the words that connect to the competition. You can use these as jumping-off points to further your keyword research.
Local SEO also makes use of a particular type of keyword – the long-tail keyword, which stands in direct contrast to the standard head keywords.
Although long-tail words are less competitive than head keywords, they play a huge role in Local SEO. They serve as a prime indicator the user is actively looking to engage with a local business. For example, which of the following show a user ready to chow down on some burgers and fries:
"burger restaurants"
"burger restaurants within five miles"
The possibility of the second person walking through the door of your business is far greater than the first. Even though long-tail keywords may not pop up as often in a search, when they do something actionable is about to occur.
Additional tips for keyword research include using modifiers to expand your ideas or target either a broader or more specific audience depending on the keywords. Our burger restaurant offers a perfect case since several different modifiers could work.
We've already used the modifier "best" but also consider something like "cheap burgers and beer" or "cheap burgers and fries."
Build Local Citations
Local citations are simply business listings in online directories. They have been part and parcel of online marketing since the advent of the internet and form a vital component of the prominence factor in local search marketing.
The idea is to get your consistent NAP details as far across the web as possible. The existence of this information will add some authority to your existing Google My Business info. Once you list your business on these sites, Google will bump you up the ranks.
Here are 5 examples of local directories:
1.Yelp.com

2. Yellowpages.com

3. Express Update

4. TomTom – because not everyone uses Apple or Google Maps!

5. Foursquare

Remember, not everyone uses Google to look for a product or service.
Now this bit is important!
Providing consistent NAP (name, address, and telephone number) data across a variety of directories and social media channels means your business can't be missed, no matter how your potential customers choose to find you.
When you list on multiple directories, ensure that the information you enter is exactly the same for all of them. If it isn't, you'll confuse search engine algorithms, and they'll down-rank you as punishment.
Double-check that your NAP data is the same across all directories, your website and any relevant third-party sites and aggregators.
Just as important: keeping your business information up to date!
Every so often, perform a NAP or citation audit. The easiest way to do this is to use Moz's citation checker tool. It searches the net for references to your company NAP and flags instances where information is either missing or inconsistent, meaning you can dive straight in to fix it.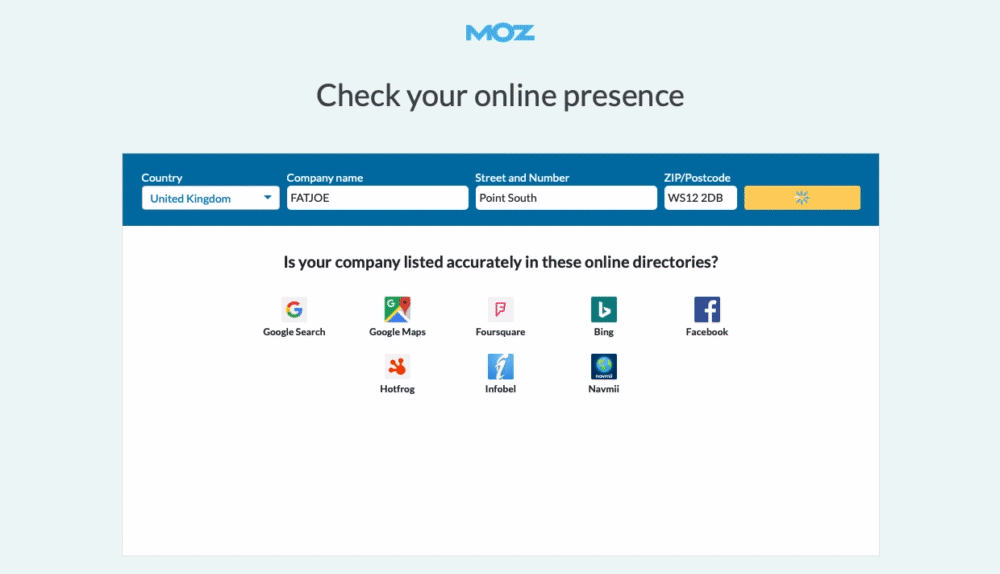 You can also build citations to improve your local SEO by using niche directories. These allow you to expand your reach and attract specific traffic that is more likely to convert.
So in summary, here are three approaches you can take:
Use local directories that cater to your target audience
Find niche-specific directories that list businesses in your industry
Prioritise authority aggregators in your country (mostly the ones that have been around for a long time).
Create Local Listings (Google, Bing & Apple)
Maximizing your exposure means being everywhere your customers might be.
Google, of course, is the beginning, middle, and end of all things search. We've already noted their near-monopoly on the platform people use most to search, but they also have the most popular mapping option.
Bing's 6% market share still represents a lot of customers. As for Apple Maps, well, Apple isn't the type to give up in an area they've invested time and money.
Also, keep in mind there are 105 million iPhone users in the U.S., and as of 2018, 23 million of them use Apple Maps.
To put it bluntly, your customers are everywhere. Make sure you are too.
Creating local listings is a great way to achieve this and a surprisingly simple process. Most search engines provide intuitive wizards that make the process a breeze.
Here are some of the tools that major platforms provide and our local SEO tips for creating listings for your business:
Google My Business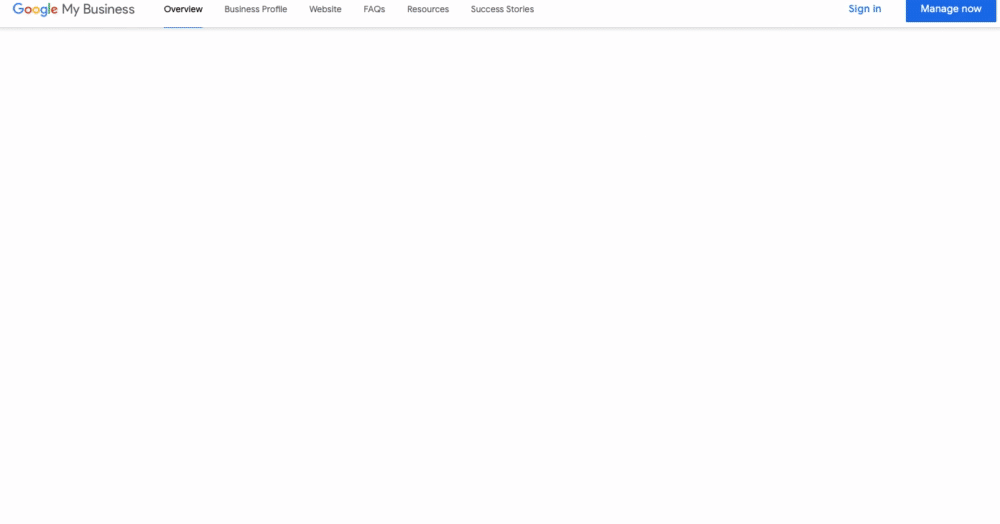 Google My Business (GMB) is a tool that local firms should be using to improve local SEO. It allows you to create listings specific to your business that appear in search results, maps, and on both desktop and mobile.
It's free and easy-to-use, and one of the top ranking factors the search giant uses to determine the position of your pages in organic results. It is, therefore, a vital part of any local SEO strategy.
Filing out your NAP details on the platform is easy. Here's a simple local SEO checklist for GMB to get you started:
First, verify your business by creating an account and enter the passcode Google sends to your business address in the post to confirm your location.
Next, fill out your profile, including the category of your business, your name, address, and phone number. Some fields are optional, but you should fill them in nevertheless. If you don't, Google provides options for others to do it for you, including your rivals.

Finally, add your products and services in your listing which users can access from the info panel.
Google uses this information to flesh out your business profile, knowledge panel and answer box within local search results.
Bing Places
Bing is the second-largest single-word search engine in the world, accounting for around 25% of the total market. It is particularly popular among those aged 45-54 – people who typically have the highest disposable incomes. Great news for any business wanting to target this demographic!
Listing on Bing Places – the equivalent of Google My Business – therefore, is well worthwhile to boost your local search marketing.
Bing Places also gives you the option to import all your information from Google My Business, making it even easier to do!
If you'd rather enter your details manually, here's how to create a Bing Places listing:
First sign-up and log into your Microsoft Account. A Microsoft Account can be your Hotmail, Skype or even XBOX Live account.

Then, once you're in Places For Business, go to the Add Your Business Tab, select Basic Business Detailer and fill out the relevant fields.
Finally, go to Additional Business Details, on the following tab. Enter additional details if they're appropriate.
Once Microsoft verifies your business, it'll display the information you provide in the results in Bing Maps. Like Google, you'll get a listing that offers helpful information for users.
Apple Maps
Due to the number of high-income people who use Apple products, optimising your business listing for Apple Maps is also extremely important.
Statista reports that Apple had a 20% share of the smartphone market in Q4 2019, the largest of any vendor, including Samsung.
What's more, its users rely heavily on Siri voice search when they want to find local businesses on Apple Maps. Data suggests that more than half a billion iPhone owners actively use the voice assistant.
Not only must companies consider type-search keywords, they need to think carefully about the words that people say when performing local searches.
Is your business available to Apple Maps users? If you're not sure, you can check by visiting Apple Maps Connect and signing in with your Apple ID, where it'll show you if you have an existing account.
If no Apple Maps account exists, follow these steps to set up your account:
Sign in by either using an existing Apple ID or creating your own.
Follow the instructions, then read and confirm you're happy with the Terms of Use.
Enter your company name and location to claim your business

Enter ALL your business information as follows:
– Business Name (place name)
– Status (here you manage old locations by declaring them 'closed' and 'open' current locations)
– Country
– Categories (there are a lot of categories so find the one that best suits your business)
– Phone Number
– Say whether Apple Pay is accepted
You'll need to generate a 4-digit security code by clicking 'Call Me Now', which will trigger a phone call to your business
Don't forget to add your social links!
And finally, 'Claim this place'
Top tip: incorporate updating these details into your workflow every few months. Ensure that the information you've provided is correct as it could make the difference between a customer choosing you over a competitor!
Getting Reviews for Local Ranking
Google uses reviews as a ranking signal that determines the prominence of business pages in local search results. The better the review score, the better the brand, and the higher up it appears in SERPs.
We're sure you have many customers who would be happy to give you a glowing review. You should be collecting and gathering customer reviews like toilet roll during a pandemic!
Google uses both the average star rating and the number of review posts to determine the quality of your business. So, the more, the merrier.
Getting good reviews also generates a positive feedback loop that drives even better local SEO. When users see a raft of positive scores from their peers, it builds trust, driving traffic and conversions. This additional traffic then leads to more reviews, starting the cycle all over again!
Tips to encourage customers to leave reviews
You can use Google My Business to share a link with customers to gather reviews, both directly and on product/industry specific review sites.
Here's what to do:
On your computer:
Sign in to your Google My Business account.
Select the location you wish to manage.
Use the menu button to navigate to Home.
Click "Get more reviews" to get a shareable URL you can send to customers.
On mobile:
Go to your Google My Business App.
Tap "Customers" and then hit "Reviews".
Click the Share button.
Use the provided URL or create your own.
Copy it and send it to customers
You should also plug reviews into your automated order confirmation emails. Automated emails work wonders for maintaining a relationship with customers and are the perfect place to kindly ask for a review. Make sure to keep the email simple and include a direct link to your review.
Auto text messages are a more personal method of asking for a review. Make sure to mention at the start of the text that they are receiving this message because they are a customer. Something like 'Hey, thank you for shopping with us!' and lead into the reasons why a review would be beneficial. You could even include an incentive such as 10% off their next order to make it even more tempting!
This is also when social media comes into play! You may choose to ask customers to leave reviews via your social media platforms. It's one of the top tips that'll help to support your local SEO strategy, and something we discuss below.
However you choose to ask for reviews, you need to make sure you're collecting the data in a way that's quantifiable.
It would be rubbish if you spent all that time gaining hundreds or thousands of reviews to realise that it's going to be a long, manual process to make them available on your website and on Google.
Optimize Your Website for Local SEO
Finally, you need to optimize your website for local SEO. Google is becoming better at detecting whether the contents of a page accurately reflects local needs and interests.
Just a couple of key things to note before we get stuck in.
You need to have a fully mobile optimized website. This is a no-brainer. Why? A few numbers:
80% of internet users own a smartphone.
70% of mobile customers who find your business online will act within 1 hour.
16% of U.S. internet users will use a mobile phone exclusively to go online, predicted to increase to 20% over the next 3 years.
Check your analytics, and you'll likely see that a large chunk of your traffic is coming from mobile and tablet devices. If your website is not mobile responsive and looks a little nasty, visitors may leave and possibly won't come back.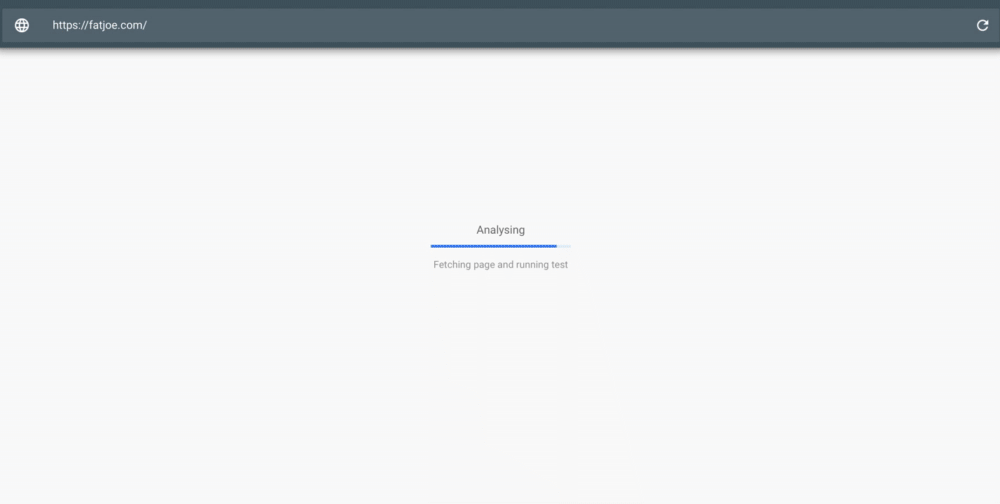 Use Google's Mobile-Friendly Test tool to check that your website is properly optimized and avoid this website faux pas.
Secondly, make sure that your website navigation is clear, functional and easy to use. The navigation should use a good hierarchy that makes sense to the user. The structure of the navigation needs to be designed in a way that helps your users find the products or information they need. This means categorizing headings and links into relevant sections. For example, if you're a flower shop, you may choose to categorize your flowers based on occasion, plant type or delivery.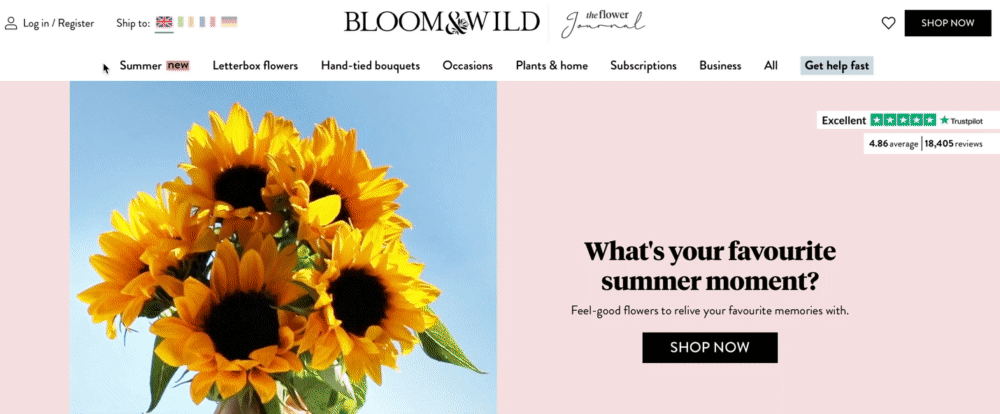 You could spend all the time and money in the world optimizing your off-site local SEO, but if your website doesn't offer a great user experience, all that work will be pointless.
Optimize Meta Description
Title tags and meta descriptions are still a huge element when it comes to optimizing your website for local SEO. These small snippets of information can make or break you when sat amongst a sea of competitors in the SERPs.
Your title tags and meta descriptions must include the product or service that you offer within the location. This acts as an obvious signpost to show search engines that you offer >this service< in >this location<.
Seems simple enough, right?
For example, if you're a florist in New York, you'd ensure that your keyword and meta description include the keyword 'New York' alongside the product that you offer.
Here's an example to show you how it will look in the search results:
Optimize Content
Local SEO keywords need to be present in any page that includes information about who you are, what you do, and where you do this.
It seems pretty obvious but double and triple checking that your content actually contains the keywords you are targeting is an exercise that many tend to miss.
Most importantly, make sure these keywords are included naturally within the content. It's easy to get carried away with focusing on just including the keywords to the point where you forget proper English!
Here's an example of how a sentence containing an unnatural keyword can be reworked to become more natural:
Whilst searching for somewhere to eat, we found many pizza restaurants London.
We went on a mission to find the best pizza restaurants London has to offer!
Readability is a massive factor in SEO. Search engines are looking for pages that are easiest for users to understand and digest.
Including headings within your content makes good readability more obvious to search engines. Optimize headings for local SEO by adding your local area keywords. You should be adding these to both your pages and posts! Applying optimized headings in this way declares the content of the page to search engines, signposting its relevance.
Optimize Contact Us Page
The 'contact us' page is the most influential in your Local SEO strategy.
This is the place where you hold all the business information you're looking to use within your local SEO strategy. Here you should include your full address, telephone number, and your keywords within the content of the page.
I repeat: this information MUST reflect what's on your Google My Business page!
Not only that, it should also contain a contact form or email address so customers can get in touch. A top tip for your 'Contact Us' page is to add FAQs that include local keywords to target the 'People also ask' box in the search results. This will go a long way to improve your visibility in the SERPs.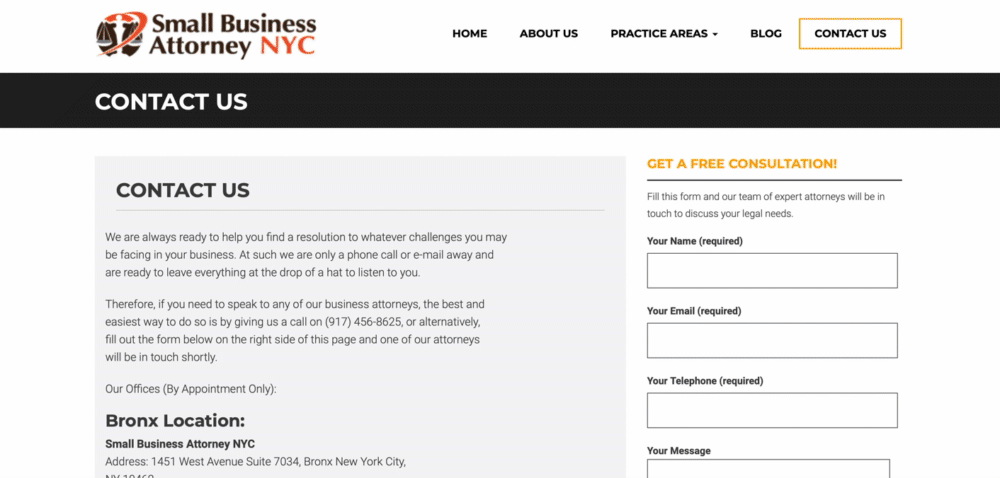 Your 'Contact' page is also where you may choose to have a map. We recommend that you embed a Google Map onto your Contact Us page. Google tracks click-throughs as a ranking factor, so is yet another boost for that all-important ranking juice!
Don't forget to include directions to your brick-and-mortar business. Not only is this great for your customers, but it also allows you to get more geographically targeted keywords onto your page.
Create Local Pages
Separate Contact Us Pages
If your business has multiple locations, one of the best local SEO tips is to create numerous local value pages.
Having separate, location-specific, contact us or about pages with unique URLs and contact information helps Google to differentiate between the locations when users are searching with local intent. It also adds more ranking juice to each individual page by not muddying the water with a variety of locations.
The content on these pages should also reflect your keyword research, deploying specific phrases designed to capture local traffic.
To get even more ranking power, internally link to each local value page at the bottom of all other pages on your site as well as your footer and navigation menu.
Local Landing Pages for SEO
In addition to contact pages, you may choose to create a targeted local landing page for each of your multiple locations.
Landing pages are a more targeted, one page version of your website that provides users with all the products, services or advice they need to know based on their specific location.
Content for these pages should be specific to the local area and provide genuinely helpful and authoritative information. The more original and valuable the content, the higher the visibility you'll achieve.
Importantly, your location pages shouldn't be "doorway pages" that do nothing but funnel users to your main site. Google believes these are "bad for users" because they lead to "intermediate pages that are not as useful as the final destination" and essentially waste time.
Local search marketing in 2023 isn't just an exercise in adding location-specific keywords to generic posts and hoping for the best. Instead, you should demonstrate that you know something meaningful and relevant about the local area while also incorporating local intent keywords.
How To Create A Local Facebook Presence
It's safe to say that as marketers, we're all aware of the impact a good social media presence can have on developing and growing a brand.
According to Matt Cutts in 2014, social media doesn't directly influence your local SEO. Whereas research carried out by Optinmonster in 2019 suggests that it does.
Although it's not 100% clear whether a social presence directly impacts your local SEO or not, what is for certain is that social media plays an important role in attracting more local customers.
Why Is Facebook Important For Local SEO?
Building a relationship with your local customers will not only give you a competitive edge, but also retain their loyalty. You want your business to be tagged in those posts asking 'Does anyone know a good pizza takeaway?'.
Word of mouth and recommendations mean everything for building a loyal customer base. If you're not present and active on Facebook, this leaves an opportunity for your competitors to snap up new local customers, leaving you in the dust!
Create a Facebook Business Page
Firstly, head to facebook.com/pages/create
Enter your business name, select a category (you can add up to 3) and create a description for your business page, similar to your meta description by including your name, location and the service you provide. Include a call to action such as contact details or your website info to encourage engagement.
Next, make sure you complete your entire profile. This includes adding a cover image and profile photo. Use your logo as your profile photo so that customers recognise you from the outset. If you have a shop, office or building that you want customers to visit, the cover image is a great place to add a picture of the shopfront. This will help your customers find you! The more you complete on your profile, the better your Facebook presence will become. It will also help to make your page look more professional.
Without meaning to sound like a broken record, don't forget to add all your contact details to your page and (say it altogether now!) they should reflect those on your Google My Business page!
Attract Local Customers on Facebook
Encourage local customers to like your page

There are so many ways to encourage local customers to like your page.
The easiest place to begin is with your existing customers. They already have an affinity with your brand so are more likely to act as advocates. Ask them to like your page after a purchase by handing out your Facebook details on business cards, packaging, bags, and receipts.
You can also use your business account to be active on posts and conversations on local media pages, such as newspaper or events pages. You could also contribute on other local businesses' pages within the area that complement your own. For example, if you're a cupcake shop in New York, you may engage with customers chatting on a local sweet shop's page, engaging your ideal market and the local community in one go.
Another tip is to share your business page on your personal page and ask friends and family to share it on theirs, helping you reach even more people in the local area.
How to get local customers to visit your store
Remember those communities we just spoke about? Start posting in local community groups with specialist 'available in store' offers just for them. This will encourage new customers to visit your store whilst offering a reason for your existing customers to return.
Also if you're willing to invest, Facebook offers an easy way for you to reach your target market. Facebook Ads is a pay per click service which offers hyper-targeting.
You simply choose what it is you'd like to get out of the ad, who you want to be able to see it and finally, create your post. You can even narrow your demographic down to people within a one mile radius of your business, making it a fantastic tool for attracting more local customers.
From here, Facebook will automatically place your ads in front of the people who are most likely to want to buy your product or services. It's great for conversion rates and the non-committal element means that you have more control over your budget and ad spend.
It's super easy to set up as it's been designed for first-timers. Also, if you have numerous locations, you can simply duplicate your ads and reassign the location.
You can even monitor your progress using Facebook's Page Insights by looking at the location of your followers, people reached and people engaged.
Encourage reviews
Did you know that 1 in 3 Facebook users use the platform to find recommendations? That's huge! This fact alone is enough to demonstrate the importance of generating and encouraging customer reviews.
To enable reviews on Facebook:
Go to the Edit Page tab in your account
Click Reviews
Move the slider to "ON" under Settings
Click Save
Once customers start posting reviews, Facebook lets you respond. If you get a positive review, you can reply to it to highlight the win. If you get a negative review, you can post about how you're doing everything you can to remedy the situation. Either way, it lets you gain user confidence, build trust, and prove your desire to build strong relationships with customers.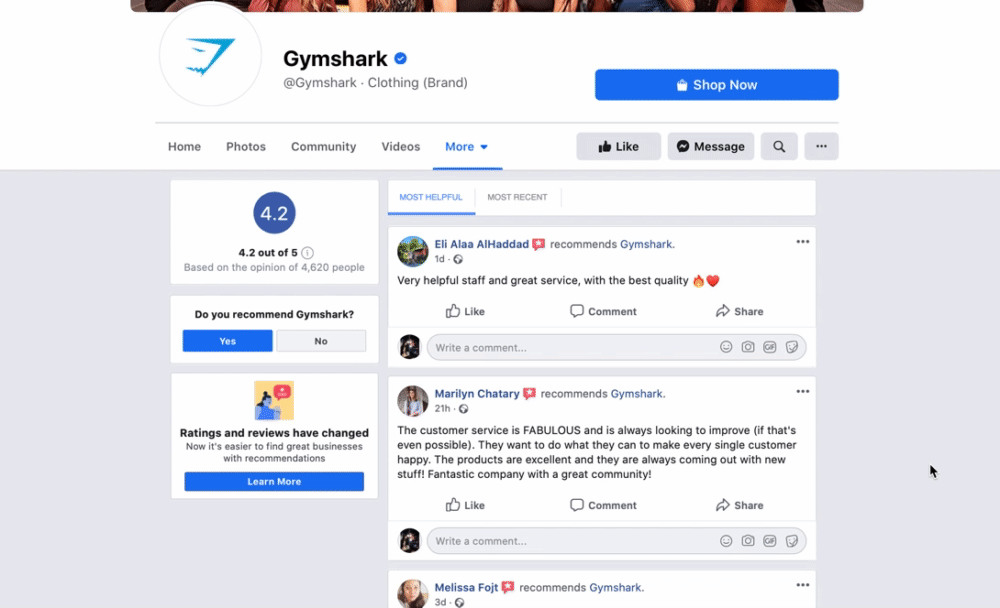 The platform also offers businesses a tool called Facebook Recommendations. Users tell Facebook whether they recommend you ("Yes" or "No"), and then select tags like "great service" or "cosy atmosphere" to provide other users with a quick heads-up.

These recommendations then appear under your business page whenever users search for your products or services. Reviews of their closest friends will appear first, followed by those of people they don't know.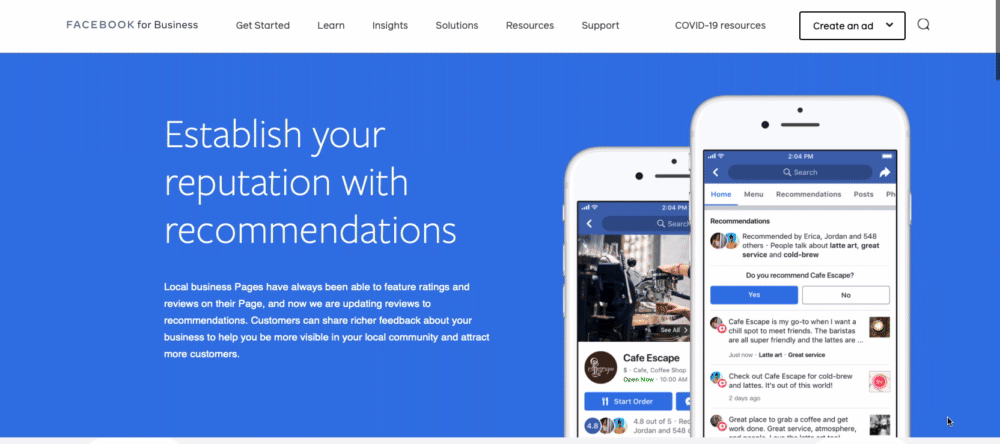 Finally, you can target ads by location via all social channels. So if you want to go down the paid route, the option to market locally remains.
Final Thoughts
So, what is local SEO? Essentially, it is anything that boosts your online visibility for searches that embody local intent. Companies that follow a robust local SEO checklist are more likely to appeal to their target audiences and shift their products and services.
At FATJOE, we cannot understate the importance of local SEO for companies whose business models rely on regional trade. People can order a TV set from any online vendor, irrespective of their location. But they can't do the same for a haircut.
Firms that optimize for local SEO put themselves at a distinct advantage. Unlike their rivals, they position themselves to gobble up all that juicy, conversion-ready traffic in their local area, supercharging their revenues.
So, quickly summing up, the benefits of optimizing for local SEO are:
Better online visibility via your citations and business listings, leading to more sales via the web and in-store.
More targeted traffic arriving at your site, helping you avoid unnecessary marketing spend.
Improved user experience via relevant, local content creation.
Enhanced visibility on popular platforms, including Google, Apple Maps and Bing.
Improved reputation management and better review-driven prominence, leading to higher rankings and more customer trust.
Daniel Trick
Head of Content
Become a Pro at
SEO
Join 65,000 others and learn the secrets to SEO success with our weekly blog posts.